Last Monday of each month
7:30 - 9 pm
Join us for sacred Hebrew chanting

.
Not a Temple Israel event, but using this location.
Aspects of Parshat Hashavua given by Rabbi Finkelstein is every evening between Mincha and Ma'ariv. Weekly Gemara Class Wednesdays and weekly class in Masechet Kiddushin 45 minutes before Ma'ariv. Please check our website for service times.
During SJCC hours until May 2018
Presented by the Ottawa Jewish Archives to highlight  contributions made by several notable Jewish Ottawans.
Thursdays beginning Oct 15
"Read Hebrew Now"
KBI
Women's Torah Study Group
Weekly, Wednesdays 7 - 9 pm
Please contact Rabbi Zuker for further details.
Mahjong at KBI 
Thursdays until May 31
1:30 - 3:30 pm
Beginners and experienced players welcome. Bring sets and cards if you have them. $2 per session.
Teddy Bear Shabbat 
Monthly on Fridays
5:30 - 7:30 pm
RSVP's are appreciated to rabbizuker@kehillatbethisrael.com
Tot Shabbat at KBI 
Saturdays 10:30 am - 12:30 pm
Contact rabbizuker@kehillatbethisrael.com  
Kol Miriam Ladies Choir
Wednesdays 7:30 - 9 pm every week until June 27, 2018
Spiritual uplifting Jewish music by women for women.
Hillel Lodge, 10 Nadolny Sachs Pvt.
Contact: Laura Lunn at
llunn@magma.ca
or 613-715-9004  
7-10 pm
$5 pay at the door
Join us every week in the Ganon preschool. Enjoy story time in both English and Hebrew, sing, play and more. Perfect for kids 4 and under. Open to all Jewish and Interfaith Families. Cost $5
Info
Temple Israel
TOTally Shabbat
5:30 pm Monthly on the 4th Friday until June 22, 2018
For families with children
under 6, with a
free meal served at 6 pm.
Erev Shabbat services begin at 6:30 pm. Everyone is welcome!
Contact Sue at 613-234-1802 or suepotechin@rogers.com
Do you have family photographs you're willing to share? If so contact the Ottawa Jewish Archives at archives@jewishottawa.com
WE NEED YOUR HELP!
Volunteer canvassers are the driving force behind our Annual Campaign, and their work fuels our entire community. Volunteers are our community's life support and their generous gifts of time and energy cannot be understated. The No. 1 reason people state for not donating is that no one asked them. Can we count on you to help us reach out so that everyone who needs it can get our support?

Please contact Ariel Aronson to find out how you can help. 

Thank you to our Corporate Partners
Jewish Federation of Ottawa
News and Events
Please visit our web page for a listing of
Passover 2018 Ottawa Community Events
 
Yom HaShoah Commemoration Ceremony
NEW! 
Join us to commemorate the six million Jews who perished in the Holocaust. The evening will include a candle-lighting ceremony and a performance of the "The Mitzvah Project." "The Mitzvah Project" stars Roger Grunwald and is co-authored and directed by Annie McGreevey. All welcome.
A program of the Shoah Committee of Jewish Federation of Ottawa
. Sponsored by the Azrieli Foundation
Information: Lindsay at lgottheil@jewishottawa.com or 613-798-4696 x253
Do you know someone in the community who has made a difference?
Consider nominating them for a
Jewish Community Service Award
. Nominations can be done online, by mail or in person. Nomination forms and letters of support can be submitted to Solange at
sashe@jewishottawa.com
or dropped off at 21 Nadolny Sacks Pvt. All nominees must be members in good standing. To find out more about the Shem Tov, Freiman Family and Student Leadership awards
visit here
. Deadline is March 29. Winners will receive their awards at Federation's Annual General Meeting on June 20, 2018.
Ottawa Jewish Bulletin
Summer Intern NEW!
The Bulletin is seeking a university student with a flair for writing and reporting. Duties  include  researching  and  writing  news  reports  and  feature  articles; proofreading; and some clerical work. To apply, please send a cover letter, résumé, and writing samples, by April 20, 2018, attention Pauline Colwin, Director of Communication, 21 Nadolny Sachs Pvt. Ottawa ON K2A 1R9, or email
pcolwin@jewishottawa.com
Send a beautiful Tribute Card to a loved one at Passover. Please contact Barbara at 613-798-4696 x274 or
tributecards@ojcf.ca
Grants and Awards


Do you need funding for a program or project to help women and children?
Apply today for the to help support your project.

The Women's Collective Philanthropy Program seeks to bring about social change by supporting initiatives that strive to expand and improve opportunities and choices in the lives of women and children.


Guidelines and applications are online here

.
Valued at approximately $3,500, the award honours the legacy of philanthropist, Norman Lesh. This award aims at encouraging other innovative thinkers to develop their own philanthropic legacy.
Guidelines and applications are online here.
Scholarships available!

Apply today!
This scholarship, valued at $1,800 and is aimed to help students who wish to attend a Canadian or Israeli post-secondary institution.
Applicants must be graduating from high school this year with at least a B average. Applicants must also demonstrate financial need through qualification for the Ontario Student Assistance Program or equivalent. Apply here
This scholarship, valued at approximately $15,000, is granted each year to support a member of the Ottawa Jewish Community who is between the ages of 18 and 30, who has displayed leadership qualities, academic excellence and has an interest in the Jewish Community. The award must be used for formal education or apprenticeship in the artistic, literary or social sciences.
The award is presented at the Annual General Meeting in June.  
To apply for the scholarship award, please first review our guidelines to ensure that you are eligible and then proceed to our online application form.

Information for all awards, contact: foundation@jewishottawa.com or 613-798-4696 x252.
Agency Events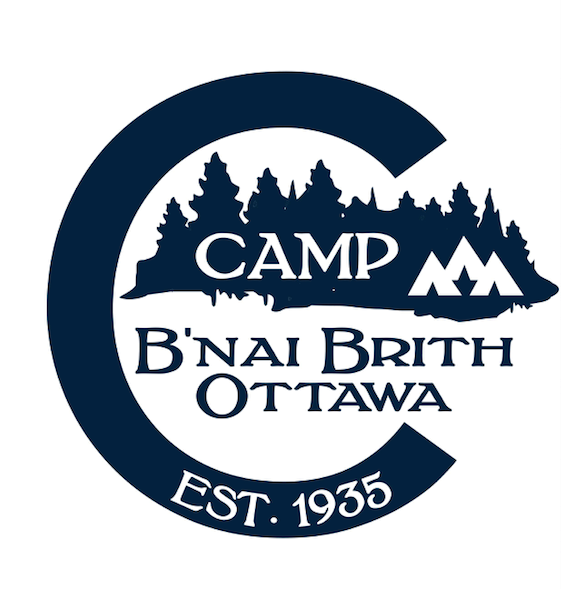 Camp B'nai Brith of Ottawa
Employment Opportunity
CBB is looking for a part-time Development and Alumni Coordinator who will assist in the development and implementation of a coordinated plan to engage alumni, donors and the community to help increase the visibility of the camp and increase fundraising. This is a work-from-home position. See the full job description here.
Jewish Youth Library
Join us for a weekend in New York! City! NEW!

Enjoy a spirited Shabbat experience in the nerve center of the Chabad-Lubavitch movement in New York at Shabbat in the Heights. Highlights include a visit to 770, the Rebbe's house and the Ohel, a tour of the Crown Heights neighbourhood, uplifting Chassidic gatherings and insightful talks, group learning and discussions.
The price (for return transportation only) is $250 per adult and $150 per child. For info visit here. To book a space, contact Devora Caytak at 613-729-7712 or by email. Space is limited, please register today!
Hillel Lodge
Have A Minute?
The Bess and Moe Greenberg Family Hillel Lodge is home to 121 residents. It is the only Jewish Long Term Care home in Ottawa. 'The Lodge', as it is affectionately known, knows that your time is precious. Every minute counts and we hope that you have a minute to spare for The Lodge.
Click on the link to watch
The Lodge's one minute video
.
After watching the video, please subscribe to the Lodge's YouTube channel - its the red button under the video. A caring supporter of the Lodge has generously offered to donate $1 for every subscriber in March 2018 (up to $1000).
5th Annual Biathlon

The SJCC's Annual Biathlon Fundraiser is a fun day of fitness where teams of 18 spin and swim to raise funds for the Soloway JCC. Proceeds from this event will go towards funding scholarships for Soloway JCC Ganon Preschool, JCC of Ottawa Summer Camps, and SJCC Membership.
Click
here
to sponsor a team or to make a donation.
To register individually or as a team, contact Carla Gencher at
cgencher@jccottawa.com
or call 613-798-9818 x278.
A Taste of Melton NEW!
Rabbi Steven Garten will introduce students to the Florence Melton School of Adult Jewish Learning (a Project of the Hebrew University of Jerusalem). FREE. Reserve a spot by calling 613-798-9818 x254. Both daytime and evening classes available.
Contact Roslyn Wollock at
rwollock@jccottawa.com
Yom HaZikaron NEW!
Join us for a memorial ceremony for Israel's fallen soldiers and victims of terror. Sponsors: Vered Israel Cultural and Educational Program, SJCC, The Embassy of Israel 
Yom HaAtzmaut NEW!
11 am 
Flag-raising ceremony at City Hall, Marion Dewar Square, 110 Laurier Ave., to celebrate Israel's Independence Day. A bus will be leaving from the SJCC at 10:30 am to take people to the event. To reserve spot on the bus, please contact Ella Dagan at
edagan@jccottawa.com
or call 613-798-9818, x243.
Community-wide celebration of Israel Independence Day! Children's entertainment and activities with Israeli Shinshinim and Canadian Friends of Hebrew U. Arts and crafts, inflatables and games. Live music with Shlomo Haviv Band. Delicious Israeli food at Babi's - cash only.
Sponsors: SJCC, Vered Israel, Federation
Westboro Jewish Montessori Preschool

NEW!
Applications for 2018-2019 open
We are proud to offer a creative Jewish Environment where our children's individual style of learning is valued and nurtured. Our staff are highly trained in early childhood education and the Montessori Method and are devoted to creating a happy and loving learning environment. We are currently accepting applications for the 2018-2019 school year. If you have a child between the ages of 18 months to six years old, please contact us on our website or call our office at 613-729-1619.
Community Events
Our Jewish day camp is known for its innovative ideas, creative programs and new activities. From 18 months to 12 years old, our program offers wonderful opportunities for youngsters to have their first experience in a real summer camp. Summer camp activities including sailing, daily swim lessons, karate, yoga, tennis, martial arts lessons and more! Please register online or contact our office at 613-729-1619 or by email at office.jewishyouthlibrary@gmail.com
Klez 11 - Community wide event 


For klezmer lovers of all ages! Enjoy entertainment by Touch of Klez and Musica Ebraica, Yiddish dancing with International Dancers of Ottawa, silent auction
Sponsors: Congregations Adath Shalom, Kehillat Beth Israel, Temple Israel, Machzikei Hadas, Or Haneshamah
Tickets: $10 at the door plus donate funds for Kosher Food Bank
SJCC, 21 Nadolny Sachs Pvt. Social Hall
Contact Paul Adler at psadler@psadler.com
Beit Ha'am Israel Discussion Series

NEW!
Kehillat Beth Israel & MERCAZ Canada Present: "Beit Ha'am - A series of discussions concerning the connection of the Jewish community in Canada with the State of Israel"
An Adult Education Program Offered by the World Zionist Organization.
This evening's topic: "Yitzchak Rabin: The Man That Was There"
Info or to RSVP, contact David at droytenberg@yahoo.com 
Malca Pass Library Book Discussion Group

NEW!
"A Horse Walks into a Bar" by David Grossman will be reviewed by Rabbi Steven Garten; discussion will follow. Cost $5
Contact Maureen Kaell at 613-224-8649 or mkaell@rogers.com
Mayfair Theatre
Film Screening - "Wrestling Jerusalem"
Temple Israel Congregation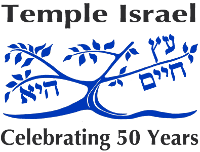 Books and Bagels Book Review




"Judas" by Amos Oz, will be reviewed by Debra Saginur.
Info: Dar Blue at 613-297-1838 or blued@me.com
1301 Prince of Wales Dr.
JBaby Shabbat Playgroup NEW! 


JBaby is an inclusive baby and parent Shabbat morning program. Music, song, play, snack and kvell. Parents have the opportunity to meet others with babies and toddlers roughly under 24 months. Everyone is welcome!
Sponsor: Temple Israel & TIRS
Contact Ranit Braun at ranitb@hotmail.com



Course "Covenant: Then and Now"
NEW!


Course taught by Rabbi Emeritus Steven Garten
Essentially a survey course of what covenant means to some modern Jewish thinkers.
Contact Dar Blue at 613-297-1838 or blued@me.com



Books and Bagels
NEW!


"The Missing File" by D.A. Mishani, will be reviewed by Mark Holzman.
Contact Dar Blue at 613-297-1838 or blued@me.com

 
Book your private tour, see our teachers in action and learn about our excellent trilingual curriculum.
University of Ottawa

NEW!

Yiddish For The Rest of Us: Towards a Jewish History of Esperanto




The lecture presented by Sebastien Schulman (Executive Director of KlezKanada) will look at how Esperanto emerged in eastern Europe in 1887, its history within the context of Jewish language politics, eastern European nationalism, utopian ideas, and internationalist movements, and its current context.




Sponsor: University of Ottawa's Vered Jewish Canadian Studies Program, Esperanto Rondo de Otavo




University of Ottawa's Simard Hall Room 129


Limited paid parking is available in the outdoor parking lot next door to Simard Hall. Enter via Cumberland, turn right and continue into the parking lot. 60 University Private (corner Laurier East). http://maps.uottawa.ca/simard-hall


Contact Rebecca Margolis
For all agencies and community organizations wishing to suggest events and news, please do so by visiting our website's Community Calendar. ("Suggest an event" is at the top right.) We will do our best to make sure that your event also gets published in the Ottawa Jewish Bulletin and the twice-monthly Federation E-news. Our E-news is also shared on Facebook and Twitter and on our website here.
Please include date, name of event, start time, end time, location, event details, contact information and if you want, a link to either a web site or email address. We reserve the right to edit for space or suitability.
Info: Pauline at pcolwin@jewishottawa.com or 613-798-4696 x255
.
Please submit your events to our website community calendar by April 5

for the April 10 issue.  
To update your communication preferences, please make sure to use the link below labelled "Update Profile/Email Address." Only use the "SafeUnsubscribe" button to remove yourself from ALL Federation communications.