Exhibit - A Tribute to Canada 150
Tuesday, Until  December 12, 2017.
Daily, 10 am - 6 pm
30 Metcalfe St.
Chanting and Chocolate:
Last Monday of each month
Join us for sacred Hebrew chanting with beautiful melodies and spiritual intention

.
Not a Temple Israel event, but using this location.
Temple Israel, 1301 Prince of Wales Dr.
Congregation Beit Tikvah
Aspects of Parshat Hashavua given by Rabbi Finkelstein is every evening between Mincha and Ma'ariv. Weekly Gemara Class Wednesdays and weekly class in Masechet Kiddushin 45 minutes before Ma'ariv. Please check our website for service times as they vary from week to week.
During SJCC hours until May 2018
To mark Canada's 150th anniversary, a photography exhibition is being presented by the Ottawa Jewish Archives to highlight  contributions made by several notable Jewish Ottawans.
Soloway JCC, 21 Nadolny Sachs Pvt.
Thursdays beginning Oct 15
"Read Hebrew Now"
Wednesdays 7:30 - 9 pm every week until June 27, 2018
Spiritual uplifting Jewish music by women for women. If you love to sing this is for you! Directed by Leora Nauta
Hillel Lodge, 10 Nadolny Sacks Pvt.
Contact: Laura Lunn at
llunn@magma.ca
or 613-715-9004
7-10 pm until Dec. 19
$5 pay at the door
Join us every week in the Ganon preschool. Enjoy story time in both English and Hebrew, sing, play and more. Perfect for kids 4 and under. Open to all Jewish and Interfaith Families. Cost $5
Info
Ottawa Jewish Archives
Snapshots from various years in Dora and Sam Litwack's family sukkah.  
Do you have family photographs you're willing to share? If so contact the Ottawa Jewish Archives at archives@jewishottawa.com

Thank you to our Corporate Partners
Jewish Federation of Ottawa
News and Events
Shabbat Project 2017: Women's Challah Bake




Join us for an evening of inspiration and fun!


Tickets are $18 and space is limited. Click here to get your tickets online.
Soloway JCC 21 Nadolny Sachs Pvt.


Women's event with special guest Dr. Gillian Presner
Gillian has made impressive choices in her life that have made
her a role model as a young leader, a community member, a wife and a mother. As keynote speaker at CHOICES, she will share how
recent challenges have led her to a second "coming of age"
where she has gained important life perspectives about herself,
our everyday choices and ultimately what our true legacies will
be.
Co-Chairs Jackie Barwin and Jen Zaret
Couvert: $54 PLUS a suggested minimum pledge of $150 (or increase over last year's gift) toward the Federation's Annual Campaign (first time donors under the age of 40 may make gifts of $36 and up) Tickets
Kehillat Beth Israel, 1400 Coldrey Ave
Contact Judy Toombs at jtoombs@jewishottawa.com or 613-798-4696 x995 
Community Volunteers Needed
Your community agencies are in need of specific volunteers. For a full list of current needs please click here. Or, go online to register. For further information please contact Natalie at
EG Casino Night
Casino games, raffle prizes, delicious food, and great drinks!
Parent Book Club



7:30 - 9:30 pm
Join us for snacks, wine, and a rousing book discussion. Keep an eye out for the book of the month listed in the PJ Library e-newsletter.
Contact: Ariel Aronson at aaronson@jewishottawa.com

 

or 613-798-4696 x240
Agency Events
AJA 50 +

Casino Night



 
Jewish Family Services of Ottawa
Contact Gabriella Stern Young at gyoung@jfsottawa.com or 613-722-2225 
Ottawa Torah Centre Chabad 
Join us for a family Simchat Torah celebration where the memories will last forever! Lavish kidush and buffet dinner. Dance the night away with the Torah. Flags and treats for the kids. L'chaim and Schmaltz Herring for the adults. Don't miss OTC's most lively party of the year! Free admission.
Great Debates in Jewish History with Rabbi Blum




Encounter the gripping narratives of six fascinating eras, the
intellectual tension and points of view they unearth, and the
light they shed on the most fundamental of Jewish beliefs.
Topics:
Dead Sea Scrolls - Dead Sea Sect vs Rabbinic Interpretation
Suicide at Masada - Militant Nationalism vs Religious Institutionalism
The Maimonidean Controversy - Faith vs Reason
Renewal of The Sanhedrin - Active Messianism vs Passive Messianism
Chasidism - Divine Transcendence vs Divine Immanence
Separation of Church and State - Religion in Public vs Religion
as a Private Affair
Cost $90   
OTC Shabbat Dinner with The Jewish Neo-Nazi




Enjoy a delicious Shabbat dinner and hear the shocking and inspiring story of a real-live American Jewish Neo-Nazi Commander's incredible turn-around!
John Daly joined a skinhead organization, eventually becoming commander. When his Jewish identity was discovered he was brutally beaten, drowned and left to die. His survival was a miracle, his story an inspiration.
Cost $30 
For info on all events contact: Rabbi Blum at 613-843-7770 or rabbi@theotc.org
Soloway Jewish Community Centre
Churchill and the Jews




In this 100th anniversary year of the penning of the Balfour Declaration, Ron Cohen, President and co-founder of the Sir Winston Churchill Society of Ottawa, will recount the history of Churchill's admiration of the Jews and his unflagging support for the Land of Israel, as well as his views on Hitler and the Holocaust. Cost: $5


Contact Roslyn Wollock at rwollock@jccottawa.com or

613-798-4696 x 254

 

A lecture by Dr. Henry Habib

 

Monday, October 23, Nov 13 

7-8:30 pm  

The Ottoman Empire and its impact on Modern Turkey. Cost $10
Sponsor: Vered Israel Cultural and Educational Program, SJCC
Contact Ella Dagan at edagan@jccottawa.com or 613-798-9818
x243 
 

Melton Study Trip to Israel Information Meeting with Rabbi Garten



 
This Melton study trip to Israel is based on the Melton graduate course, "Beyond Borders": The History of the Arab Israeli Conflict". Participants will travel to sites and areas pivotal to understanding of the emergence and development of the conflict. Trip begins in Tel Aviv on March 12, 2018 and concludes on March 21, 2018 in Jerusalem. Open to all.  

Contact Roslyn Wollock at rwollock@jccottawa.com



20th Annual Ottawa Celebrity Sports Dinner




This is the flagship fundraising event for the Soloway JCC, with special guest NFL legend, Jerry Rice.
Contact Pamela at prosenberg@jccottawa.com
or 613-798-9818 x 271. Visit celebritysportsdinner.com
Ottawa Conference & Event Centre, 200 Coventry Rd.
 
Community Events
Screening of Film "Wish You Weren't Here"




B'nai Brith Canada is teaming-up with award-winning




filmmaker Ian Halperin to screen the film "Wish You Weren't




Here". The film, which explores contemporary antisemitism




in our society, offers a balanced perspective on how




support for the boycott, divestment and sanctions (BDS)




movement directly contributes to instances of antisemitism.




Cost $18




Cineplex Cinemas, 3090 Carling Ave.


Contact Brian Herman at hermanbri14@gmail.com or 613-422-

0252

 
Bora Laskin Society
An Evening with Anthony Housefather
Please join us for an Evening with Anthony Housefather,
MP for Mount Royal. From Lawyer to MP: What is it like
being a Jewish Attorney in Parliament?
Cost: Free but seating is limited. Please RSVP by email to
laskinsociety@gmail.com
Hosted by Norton Rose Fulbright Canada LLP.
Suite 1500, 45 O'Connor St.
Canada Israel Culture Foundation
Concert with Israeli Cellist, Shulamit Sarid
Canada Israel Cultural Foundation is bringing Shulamit Sarid, Cellist and recipient of the Israel Sharett Scholarship Program, from Jerusalem. She will play music by Bach, Debussy, Ravel and Shostakovich. She will be accompanied by pianist Stephanie Tang, originally from Los Angeles. The event is in support of the Scholarship Program. A dessert reception will follow.  
Tickets at the Door; CICF members free, adults $20 and students, $10 at the door.  
CICF 2017/2018 Membership at the door; $50 family and $35 single.
Contact: Evelyn Green at evgreen@rogers.com
University of Ottawa, Freiman Hall, 610 Cumberland St.
Congregation Beit Tikvah of Ottawa 
Beit Midrash Adult Learning




Rabbi Eleazar Durden will be giving a class on Mishna Brura for men and women.


Contact Elisheva Brantz at shul@cbto.org
All are welcome to attend.


Calling all book lovers! Come join us for Beit Tikvah's first book club meeting. Our first read will be The River Midnight, by Canadian author Lilian Nattel. It's a beautiful story about the lives of four Jewish women living in a fictional shtetl in 19th century Poland. We hope you'll join us in a lively discussion about this rich and evocative novel. Discussion leader: Nechama Hoffman  
Women's Beit Midrash Learning


Rosh Chodesh Women's Beit Midrash with guest speaker, Shaindel
Simes. This class is open to women only.  
Belfour Declaration Program
Marking the 100th anniversary of the Balfour Declaration. We will be showing a movie from the Balfour Project in the UK about the UK's role in Mandate Palestine from 1917-1948 as well as a video from Lord Rabbi Jonathan Sachs discussing the impact of the Balfour Declaration today. Audience discussion will ensue.
JNF Ottawa
2017 Negev Dinner Honouring Lawrence Greenspon

 


JNF Ottawa's Negev Dinner devotes its proceeds to major projects

throughout Israel. The dinner represents a continued community-

wide support for Israel. Negev Dinner provides a prestigious




forum for honouring our community leaders and those who have

given outstanding personal effort of behalf of the Jewish State.


Contact Ilana at ottawa@jnf.ca or 613-798-2411


Cost $300




Infinity Convention Centre, 2901 Gibford Dr.
Kehillat Beth
Israel Congregation
KBI & Mercaz Canada present "Beit Ha'am" ~ An adult
education series
KBI's signature Family Shabbat program - but for Simchat Torah! Kids 6 and under are invited to bring their teddy bear friends for a fun an festive Simchat Torah experience! We will share a kid-friendly dinner, followed by songs and stories, a Torah parade, and dancing with the Torah with the whole congregation for Simchat Torah! This program is free and open to the community. RSVPs appreciated to
rabbizuker@kehillatbethisrael.com
Who are we? A survey of the past, present & future of Conservative Judaism




Rabbi Eytan Kenter will facilitate this series




Monday, October 16 (either at 10:30 am or 7:00 pm)




Session 1: Our Past




The development of Conservative Judaism and its early leaders.




Monday, October 23

, Session 2: Our present




What does Conservative Judaism stand for? How does it compare to other movements in Judaism?




Monday, October 30

, Session 3: Our Future




Where do we go from here? What is the future of our movement, our congregation, and our city?


Contact Rabbi Eytan Kenter at rabbi@kehillatbethisrael.com


or 613-728-3501 x222

 
Malca Pass Library Book Discussion Group
Judas by Amos Oz will be reviewed by Sid Kardash. Discussion will follow.
Contact: Maureen Kaell at 613-224-8649 or
mkaell@rogers.com
Annual General Meeting and Guest Lecture




Members are invited to our AGM. We will begin with a BBQ at 4:30, shul business starts at 5:15, including electing the new Board of Trustees. Ma'ariv is at 6:30 and at 7:00 all are welcome to hear from our guest Speaker Terry Glavin. 
Library and Archives Canada
"A Mercedes in the Sand" by Leon Levit
Book Launch 
Ruth and Arnon Miller are delighted to extend an invitation to the Community to attend Ruth Miller's father's book launch.  Reception to follow.
Contact: Ruth

Calof at

ruth.calof@gmail.com
Temple Israel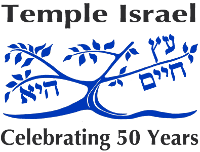 TOTally Shabbat

 


Join us for a special Shabbat celebration with a focus for children 6 and under.




Contact Catherine Loves at


reception@templeisraelottawa.com or


613-224-1802




Temple Israel 1301 Prince of Wales Dr.
Young Israel of Ottawa


Challah Bake
Come and join us for $18/person to hear Mrs. Shulamis Durden teach us about the special Mitzvah of baking challah! Come to braid and bake your challah!
RSVP to rochelbernath19@yahoo.com  
627 Kirkwood Ave.
For all agencies and community organizations wishing to suggest events and news, please do so by visiting our website's Community Calendar. ("Suggest an event" is at the top right.) We will do our best to make sure that your event also gets published in the Ottawa Jewish Bulletin and the twice-monthly Federation E-news. Our E-news is also shared on Facebook and Twitter and on our website here.
Please include date, name of event, start time, end time, location, event details, contact information and if you want, a link to either a web site or email address. We reserve the right to edit for space or suitability.
Info: Pauline at pcolwin@jewishottawa.com or 613-798-4696 x255
.
Please submit your events to our website community calendar by October 19

for the October 24 issue.  
To update your communication preferences, please make sure to use the link below labelled "Update Profile/Email Address." Only use the "SafeUnsubscribe" button to remove yourself from ALL Federation communications.