Exhibit - A Tribute to Canada 150
Tuesday, Until  December 12, 2017.
Daily, 10 am - 6 pm
Thursdays beginning Oct 15
"Read Hebrew Now"
7-10 pm
Fridays 9:15 - 10:45 am
Join us every week in the Ganon preschool. Enjoy story time in both English and Hebrew, sing, play and more. Perfect for kids 4 and under. Open to all Jewish and Interfaith Families. Cost $5
Info
Temple Israel Religious School
May 1-31 - Bring a Friend days
Ottawa Jewish Archives
Shorashim Israeli Dance Group from Montreal at Agudath Israel Synagogue on Yom Ha'atzmaut 1990. more
Do you have family photographs you're willing to share? If so contact the Ottawa Jewish Archives at archives@jewishottawa.com

Thank you to our Corporate Partners
Jewish Federation of Ottawa
News and Events
The importance of interfaith in advocacy can't be overstated as it builds broader perspective and bridges of understanding and we look forward to bringing this meaningful program to our community later this year.
An updated notice with event details will be sent once the new date is set.
Thank you for your understanding and to all the participants.
Yom Yerushalayim - Connections to Jerusalem from Afar 




Join us for a celebration of the 50th anniversary of the unification of Jerusalem. Keynote speaker Sara Vered. There will be an exhibit filled with stories of love, friendship and connections to Jerusalem from Ottawa community members.

We look forward to seeing you all there!


Contact Natalie Abenhaim at nabenhaim@jewishottawa.com or 613-798-4696 x355


SJCC - Social Hall A, 21 Nadolny Sachs Pvt.



Transforming the Jewish Community Through the Power of Relationships
NEW!


Federation is proud to present visiting special guest speaker, Dr. Ron Wolfson "Using the Power of Relationships to Transform the Jewish Community"
Dr. Ron Wolfson is a visionary educator and inspiring speaker whose enthusiasm for bringing Judaism alive in homes and synagogues has shaped his work in the community. He is Fingerhut Professor of Education at American Jewish University in Los Angeles and a co-founder of Synagogue 3000. He has written numerous books including Relational Judaism: Using the Power of Relationships to Transform the Jewish Community, and The Spirituality of Welcoming: How to Transform Your Congregation into a Sacred Community.
Pre-registration required to Sarah at sbeutel@jewishottawa.com
Free of charge.
SJCC, Social Hall A, 21 Nadolny Sachs Pvt.



Employment Opportunity



Hillel Ottawa is looking for a creative professional with strong organizational, interpersonal, programming, and communications skills to serve as the Jewish Student Life Coordinator. The Jewish Student Life Coordinator will provide students with tools and resources to create exciting and innovative social, cultural, educational, and religious programs that energize Jewish life on campus through program facilitation and relationship building with hundreds of Jewish students. more
March of the Living Info Session




Students who will be in Grades 10, 11, 12 during the 2017-2018 school year are eligible for the upcoming trip leaving in April 2018.
For more information, please visit the website, or contact Natalie at nabenhaim@jewishottawa.com, or 613-798-4696 x355
SJCC, Social Hall A, 21 Nadolny Sachs Pvt.



March of the Living Chaperones


We are looking for chaperones to join the next trip leaving in April 2018. For more information, please contact Natalie at nabenhaim@jewishottawa.com or 613-798-4696 x355.
Federation Annual General Meeting
NEW!
Recipients of the 2017 Community Service Awards will be recognized.


Eyal Podolsky - Student Leadership Award
Gillian Presner - Freiman Family Young Leadership Award
Hyman Reichstein - Shem Tov Community Volunteer Award
Jeffrey Miller - Gilbert Greenberg Distinguished Service Award
Meeting is open to the public. 
Contact: Rachel Abenhaim at rabenhaim@jewishottawa.com
CJPAC 9th Annual Montreal
NEW!



Bringing together elected officials, our community's young professionals, distinguished business leaders and philanthropists to celebrate political engagement and support Quebec, Canada and Israel. Includes an open bar and hors d'oeuvres.  




Complimentary buses from Ottawa!  


Tickets $85 here
More info * Facebook event


Windsor Station

, 1100, Ave. des Canadiens de Montreal



National Young Leadership
Summer Mission to Israel - Registration Now Open!

NEW!
Experience the true heart of Israel.
Join with fellow adventurers (ages 22-45), and experience an Israel not open to the average visitor. Feel the spirit of tikkun olam at work, as you connect with Israelis from all walks of life, who are making an impact in the present and on the future. Experience everything from taking an amazing jeep ride through the Golan Heights to discovering the nightlife of Tel Aviv. More
Contact Lindsay Yellen at lindsay.yellen@jfna.org,
or 212-284-6618  
Pizza Party in
NEW!   
PJ Library in the Park is back again! Join us for a fun-filled afternoon at Centrepointe Park. $10 per family, register here. 
Contact: Ariel Fainer at 613-798-4696 x240, or afainer@jewishottawa.com
Centrepointe Park, 114 Centrepointe Dr.
Ottawa Jewish Community Foundation
Please join us to honour outgoing chair Michael Landau and incoming chair Gillie Vered as well as the Foundation's founders. We will announce the winners of the GJ Cooper Scholarship, The Ilana and Steven Rubin Scholarship, the Norman Lesh Philanthropy Award and the Women's Collective Philanthropy Program's award.
Contact: Shelaine at 613-798-4696 x252, or schapple@jewishottawa.com
Soloway JCC, 
Social Hall A
Ottawa Jewish Bulletin
Submit your
thoughts!
To help mark Canada's 150th, the Bulletin is welcoming personal essays from readers. Please share with us! What does it mean to you to be Jewish in Canada? As a Canadian Jew, what do you hope for our future? Is there anything special in our Canadian history that has impacted you as Jew? Please note, submission should be approximately 300 words and will be edited for style.
Send submissions to: mregenstreif@ottawajewishbulletin.com
AJA 50+
The community is invited to rack their brains for an exciting evening of trivia questions, camaraderie and tasty treats. Register as a team of up to 10 players or sign up as an individual and be placed on a team. A silent auction will be held at the same time. Cost $25. To register, contact Annette at
aja50plus@sympatico.ca,
or call Flo at 613-224-8286.
Am Echad Walk/
Run for Jewish Education
All of the funds raised by the Am Echad / One People Walkathon will go toward local Jewish educational institutions.
Fun for the entire family! Giant inflatable, huge slide, hockey games, face painting, falafel bar & dessert, and more.
For information, visit amechadwalkrun.com
Hillel Lodge


All are welcome!
Contact Cindy Cherry at cindyc@hillel-ltc.com, or 613-728-3900 x122.
10 Nadolny Sachs Pvt.
Celebrate the Holiday of Shavuot! Join us as we accept the Torah for the 3329th time. No need to travel to the desert; it's happening in downtown! Join us for a gourmet dairy lunch with young Jewish professionals! Hear the reading of the Ten Commandments and feast on a delectable dairy spread! Great food, good drinks, and Ottawa's finest young Jewish people! Share our legacy; invite a fellow Jew, friend, family or colleague to celebrate the holiday.
Contact rabbichaimb@gmail.com       
University Of Ottawa, Building LMX 339
Jewish Family Services
Drivers needed!


Drivers are needed to transport seniors to and from medical appointments, special events, social opportunities, grocery shopping, and the like. We are looking for approximately one to two drives per month, usually during regular business hours. (Mileage incurred by volunteers is reimbursed by JFS.)




Contact Ranit Braun at 613-722-2225 x411

 
Ottawa Modern Jewish School 
Registration Open for 2017-18
OMJS is a contemporary school that provides a stimulating, enjoyable and high quality Jewish education on Sunday mornings at the SJCC. We recognize and honour the principle of individual choice and welcome all members of our diverse Jewish community.
Registration forms will be on the OMJS website or can be sent to families via email. If you would like a tour of OMJS or hear more about it, please contact Justin Shulman at justin.shulman@me.com or 613-866-5861.
Ottawa Torah Centre Chabad
Survival of a Nation - Exploring Israel Through the Lens of the Six-Day War
One fateful week in June 1967 redrew the map of the Middle East. Fifty years later, Israel continues to face numerous existential threats. Experience an inspiring and thrilling account of what was then considered the most improbable and astonishing victory in all of military history. Drawing on ideas of great Jewish writers and thinkers from throughout the ages, Survival of a Nation presents the Six-Day War as you've never experienced it before.
Its six sessions confront the impossible yet important questions of our time with affectionate and fervent patriotism, while also remaining realistic, and morally anchored. This spellbinding course will sweep you up in its narrative force and abiding love for our nation's history and the best of its traditions, and will not let go of you until it's done.
Cost: $90
Sponsor: OTC & JNF
Community Shabbat Dinner With Izzy Ezagui
NEW!
Enjoy a delicious Shabbat dinner in a warm and friendly atmosphere with special guest speaker Izzy Ezagui. Izzy Ezagui is an American-born decorated commander in the Israeli Defense Force. After losing his left and dominant arm to a mortar during Operation Cast Lead, Izzy was determined to heal, get strong once more, and return to the battlefield. In May 2011, Shimon Peres, president of Israel, awarded him the highest accolade a soldier outside the battlefield can receive. While he continues to serve in the IDF reserves, Izzy inspires audiences around the globe by sharing his powerful story of determination, motivation, and faith. He has appeared as a guest on Fox News, and has written for Huffington post, the Jerusalem Post and writes a recurring blog for the Times of Israel.
Contact Rabbi Blum at 613-843-7770, or rabbi@theotc.org
Soloway Jewish
Community Centre  
Am Echad Walk/
Run for Jewish Education
All of the funds raised by the Am Echad / One People Walkathon will go toward local Jewish educational institutions.
Fun for the entire family! Giant inflatable, huge slide, hockey games, face painting, falafel bar & dessert, and more.
For information, visit amechadwalkrun.com
Community Events
Canadian Hadassah-Wizo
Ottawa Spring Tea in Honour of Naomi Lipsky Cracower
NEW!
Fundraiser for the therapeutic Centre at CHW Hadassim Children and Youth Village, Netanya, Israel.

At the home of  Elissa Iny,  address will be shared at time of RSVP.

 
RSVP to Gina Grant at 613-701-2487
Embassy of Israel
From Stone to Sea: Aliza Auerbach Art Exhibit
The Embassy of Israel in Canada in conjunction with the NCC is happy to bring the photographs and artwork of famed Israel photographer, Aliza Auerbach, to Ottawa. Between May 4th and May 25th a collection of Auerbach's greatest works will be on display at the NCC International Pavilion at 50 Sussex Drive for public viewings and tours.
Sponsor: Embassy of Israel in Canada, National Capital Commission, The Levin Foundation
The Embassy is currently looking for volunteers who would be willing to greet guests from May 16 to 19 and 22 to 25.
Contact Randy Fox at Press@ottawa.mfa.gov.il or 613-750-7507
NCC International Pavillion, 50 Sussex Dr.
Kehillat Beth
Israel Congregation
Job Opportunity:
Youth Director


duties will include but are not strictly limited to coordination and execution of weekly Shabbat morning youth services, creation and execution of monthly youth programs (Kadima/USY)

, and assistance in planning and execution of all activities for Jewish holidays for youth and families.
Please visit for a full job description. 
 
Ripped from the Headlines:
Contemporary Issues Through a Jewish Lens
KBI Presents an Adult Education Series with Rabbi Zuker, which will discuss various topics from a Jewish perspective.
Marijuana (May 3)
Physician Assisted Dying (May 10)
Cost of Housing (May 17)
Free - members and non-members welcome!
RSVPs appreciated to rabbizuker@kehillatbethisrael.com
Malca Pass Library Book Group Meeting
NEW!

"The High Mountains of Portugal" by Yann Martel will be reviewed by Deborah Saginur on May 16 and "Carry Me" by Peter Behrens

will be reviewed by Kinneret Globerman June 13

. Cost: $5
Contact Maureen Kaell at mkaell@rogers.com or 613-224-8649
Remember the Living; Holocaust Survivors Living in P
overty 
NEW!
According to one study: Among the many services not included in national healthcare insurance in Israel are: dental care, purchase of eyeglasses and hearing aids, wheelchairs, orthopedic shoes, and other medical equipment; Furthermore, not all medicines are subsidized by the national healthcare insurance; So the survivors have to pay in full for many of the medications they need. Many have had to choose between buying food and heating their homes in winter. Vera Gara will speak about what it is like to live with the trauma of the Shoah and a short film clip on The Haifa Home for Holocaust Survivors will be shown. Admission is free but donations would be welcome to benefit the Haifa Home. Tax receipts will be available from the International Christian Embassy Jerusalem, which supports the Haifa Home.
Contact Zev Kalin at 613-618-1600, or zevkalin@gmail.com
Women's Torah Study with Rabbi Zuker  


Monthly Women's Torah Study on subjects relating to Women in the Torah and Jewish Tradition. Free and open to the community - members and non-members welcome.
Next Session: Wednesday, June 28th. Space is limited!
RSVPs required at rabbizuker@kehillatbethisrael.com.
The Commentary: A Shabbat Alternative 


Join Rabbi Deborah Zuker for an alternative Shabbat morning. Look more deeply into the texts that anchor our Shabbat service - the siddur and the Torah portion. This session is just learning, there will be no prayer service.
This session will take place after services during Kiddush.
Next Session: June 17, 10:30 - 11:30 am.
Contact rabbizuker@kehillatbethisrael.com 

Join Chazzan Daniel Benlolo and friends for an evening of music in benefit of Canadian Magen David Adom & Canadian Blood Services
Featuring guest speakers Dr. Elianna Saidenberg, Dr. Barry Dworkin, and Dr. Yoni Freedhoff. Emceed by the CBC's Laurence Wall.
6 pm ● What's Your Blood Type?
7 pm ● Concert
9 pm ● Dessert Reception
Minimum $10.00 donation/person, tickets at the door.
For more information, please contact Seymour

Eisenberg

at 613-224-2500.  
Unless otherwise noted, events take place at 1400 Coldrey Ave. 
Join Beit Tikvah, Machzikei Hadas, and Young Israel as we celebrate the 50th anniversary of the reunification of Jerusalem with a musical Hallel experience and a gourmet Jerusalem-themed dinner!
5:00 - Mincha followed by musical Hallel, led by Evan Green and his band
5:45 - Dinner
Contact office@cmhottawa.com, or 613-521-9700
2310 Virginia Dr.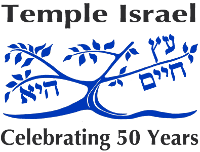 Temple Israel Congregation 
The Aging Rebel: Retaining Our Power Mini-Conference
Please join us for a morning of mind-blowing ideas and discussion about aging! We know that aging is not for sissies but there is a growing feeling that the positive aspects of aging for those over 55 have been under-valued and that, as a consequence, there has been too great an emphasis on safety and not enough on autonomy. This mini-conference featuring several guest speakers, will be the second event of the Thinking Social Action/Justice: The Next 50 Years series that is part of Temple Israel's 50th Anniversary celebrations.
Seats are limited so register early here.
Advance tickets are $15 or $20 at the door. 
Contact Dr Fran Klodawsky, Dept of Geography and Environmental Studies, Carleton University at 613-224-1802, or Fran.Klodawsky@carleton.ca
Wine and Hors D'oeuvres Experience for Singles Ages 45+ 
Come for an evening of delicious wine and hors d'oeuvres and connect with other Jewish singles in the Nation's Capital.
Contact: Alex Griller at 613-859- 6979 or alex@qccareerschool.com
A private residence in the west end (location to be provided after RSVP)
Ragtime: The Musical
Based on the novel by E. L. Doctorow, Ragtime is a sweeping, powerful musical about a restless time in American history. It is an intimate story of love, loss and growing up for three distinct groups of society. At the core of the action is the dynamic intersection of the journeys of a European Jewish immigrant named Tateh, a Harlem musician named Coalhouse Walker, and a wealthy New York family. Add real-life personalities, Harry Houdini, Henry Ford, JP Morgan, Booker T. Washington, Emma Goldman and Evelyn Nesbitt to the mix along with spine-tingling, emotion-wrenching and inspirational music and you have the recipe for an uplifting theatrical experience. Please visit the theatre website

f

or show times and ticket prices. 

Presented by: Orpheus Musical Theatre.
Contact Adam Moscoe at adam.moscoe@gmail.com
101 Centrepointe Dr.
The Inventor of All Things
NEW!
T
he unbelievable true story of Hungarian-American physicist and inventor Leo Szilard, who was a
Jewish Hungarian on the run from the Nazis in London in 1933, when he has the single scariest idea any human being has ever had: the atomic bomb.
Showtimes:
Contact: Jem Rolls at +447904703176 or jem.rolls@yahoo.co.uk   
For all agencies and community organizations wishing to suggest events and news, please do so by visiting our website's Community Calendar. ("Suggest an event" is at the top right.) We will do our best to make sure that your event also gets published in the Ottawa Jewish Bulletin and the twice-monthly Federation E-news. Our E-news is also shared on Facebook and Twitter and on our website here.
Please include date, name of event, start time, end time, location, event details, contact information and if you want, a link to either a web site or email address. We reserve the right to edit for space or suitability.
Info: Francie at fgreenspoon@jewishottawa.com or 613-798-4696 x255
.
Please submit your events to our website community calendar by June 1 for the next E-News on June 6.
To update your communication preferences, please make sure to use the link below labelled "Update Profile/Email Address." Only use the "SafeUnsubscribe" button to remove yourself from ALL Federation communications.