Exhibit - A Tribute to Canada 150
Tuesday, Until  December 12, 2017.
Daily, 10 am - 6 pm
Thursdays beginning Oct 15
"Read Hebrew Now"
7-10 pm
Fridays 9:15 - 10:45 am
Join us every week in the Ganon preschool. Enjoy story time in both English and Hebrew, sing, play and more. Perfect for kids 4 and under. Open to all Jewish and Interfaith Families. Cost $5
Info
Temple Israel Religious School
May 1-31 - Bring a Friend days
Ottawa Jewish Archives
Shorashim Israeli Dance Group from Montreal at Agudath Israel Synagogue on Yom Ha'atzmaut 1990. more
Do you have family photographs you're willing to share? If so contact the Ottawa Jewish Archives at archives@jewishottawa.com

Thank you to our Corporate Partners
Jewish Federation of Ottawa
News and Events
How the Past Configured the Present;
History of the Jewish People & Israel
Federation's JWRP Women's Trip presents: How the Past Configured the Present: 2017 - A Year of 9 Major Round-Number Intertwining Anniversaries in the Modern History of the Jewish People and Israel. Presented by Professor Jacob Kovalio, specialist in Asian and global history, culture, politics, nationalism, anti-Semitism and jihadism at Carleton University.
Free of charge.
Soloway JCC, Social Hall B & C
Contact: Sarah Beutel at
sbeutel@jewishottawa.com
March of the Living Chaperones




We are looking for chaperones to join the next trip leaving in April 2018. For more information, please contact Natalie at

nabenhaim@jewishottawa.com,

or 613-798-4696 x355.





Community Volunteers Needed


Your community agencies are in need of specific volunteers. For a full list of current needs please click here. Or, go on-line to register. For further information please contact Natalie at nabenhaim@jewishottawa.com
Volunteers are needed for Tamir's AGM Carnival. The event will take place at 6pm on June 28, 2017 hosted at KBI (formerly Agudath). Volunteers are needed to decorate the social hall, run the cotton candy stand, serve popcorn, and run the carnival games and booths, and cleanup after the event. If you are interested in helping out, or would like more information, please contact Krystal at kvalencia@tamir.ca, or call 613-725-3519 ext.104
Seeking volunteers to help plan this year's one-day Jewish learning extravaganza! Help is needed with everything from marketing-PR, logistics, program development, editing, volunteer coordination, web and graphic design and more.
For more information visit: http://limmudottawa.ca/web/.
Parent Book Club


Join us on the 1st Thursday of every other month for snacks, wine, and a rousing book discussion. Keep an eye out for the book of the month listed in the PJ Library e-newsletter.
Teen Lounge at Soloway Jewish Community Centre, 21 Nadolny Sachs Pvt.
Contact Ariel Fainer at afainer@jewishottawa.com, or 613-798-4696 x240 
Jewish Education Through Torah
JET's Yarchei Kallah week of learning
Yarchei Kallah is an extraordinary week-long learning program, ending in a fantastic Shabbaton!
Lecturers include world-class speakers as well as Ottawa's own JET Staff.
Morning classes and lunch and learns will be held at Hillel Lodge, with evening classes at the Soloway Jewish Community Centre. Plus, we'll be ending the busy week with a Shabbaton!
Locations, class titles and times will be announced shortly!
Scholarships are available. Finances should not limit your learning experiences - please contact the JET office to discuss confidentially.

For more information: please contact the JET office at info@jetottawa.com or 613-695-4800
or Anna Grunfeld at
annarrotenberg@gmail.com
Soloway Jewish
Community Centre  
Tamir
AGM & Carnival
NEW!
We are excited to invite you to Tamir's Annual General Meeting followed by our first-ever Carnival! The AGM portion begins at 5:30 and the carnival begins at 6 pm
The evening of fun and games will feature:
- Pizza, popcorn and cotton candy
- A photo booth with unlimited prints
- Henna Tattoos
- Bean Bag Toss
- A live caricature artist
- Pie-in-the-Face
- A special show from the Junk Yard Symphony
... and so much more!
This is a family-friendly event you won't want to miss! Admission is FREE. (Donations are appreciated.)
It's important for us to know approximately how many people will be attending, so we ask that you RSVP by calling Krystal at 613-725-3519 x104 or emailing kvalencia@tamir.ca.
Zelikovitz Centre For Jewish Studies
Developing Future Leaders Program 
Apply now for fall student internships to develop leadership skills through paid work placements in Partner Agencies in the Jewish community. This is an opportunity for university students to gain valuable work experience. Applicants must possess a basic knowledge of Judaism. Apply
here
until June 30. For more information, visit the website or email
dflprogram@carleton.ca
, or at
www.facebook.com/ZelikovitzCentre
, or Twitter:
@ZelikovitzC
Community Events
Congregation Machzikei Hadas
Jewish Singles 45+

NEW!





If you are Jewish, single, and 45 or over, you are invited to a delightful evening out. We hope you will come.




Three months ago, Machzikei Hadas organized our first event for Jewish Singles over 45. It was a very successful wine-tasting. People came, they enjoyed themselves and they stayed - until around 2 am!

Now we are now planning our second occasion. You do not have to be observant. You do not have to be a member of Machzikei Hadas. You just have to want to come to a relaxed evening out in a private home to enjoy a glass (or two) of wine, delicious hors d'oeuvres and to make friends and meet new people. It's a win-win.

Cost $20




Contact Lisa Garman

at 613-731-3526 or


lgarman613@gmail.com

 
Kehillat Beth
Israel Congregation
Job Opportunity:
Youth Director


Duties will include, but are not strictly limited to, coordination and execution of weekly Shabbat morning youth services, creation and execution of monthly youth programs (Kadima/USY)
, and assistance in planning and execution of all activities for Jewish holidays for youth and families.
Please visit for a full job description.



Teddy Bear Shabbat Celebrates Canada 150!




Tots and their teddy bear friends are invited to this fun and celebratory Shabbat family experience! We begin with a kid-friendly dinner, continue with prayers, songs, and stories, and conclude with dessert! All are welcome and this program is free of charge.



Kehillat Beth Israel Celebrates Canada 150!
NEW!


Kehillat Beth Israel welcomes Ray Pennings, Co-founder and Executive Vice President of the think tank Cardus, who will present on the recently commissioned Poll "Faith in Canada 150". Presentation will take place during Shabbat services, which begin at 9 am.
Kehillat Beth Israel Celebrates Canada 150!
NEW! 
Saturday, July 1 
9 - 11 am
Kehillat Beth Israel is proud to host the Canadian Jewish Experience Exhibit for Canada Day. During our Shabbat service, we will hear from Tova Lynch and Victor Rabinovitch who assisted in the creation of this record of the contributions of Jewish Canadians to our great country.
Friday Night Live!
NEW! 
Join Joel Yan and the Ottawa Simcha Band for a special musical Friday Night Kabbalat Shabbat Service.



Kehillat Beth Israel Celebrates Canada 150!
NEW!


Kehillat Beth Israel welcomes Dr. Sarah Waisvisz, Playright, Performer, and Academic, for a creative presentation entitled "The Jewish Future in a Multicultural Canada." Sarah will speak during our morning service, which begins at 9 am. KBI warmly welcomes congregants from Or Haneshama, where Sarah is an active lay leader, to join us for services and to hear Sarah's presentation.

The Jewish Future in a Multicultural Canada
NEW! 




Join Kehillat Beth Israel as we continue our exploration of Jewish identity in Canada in this celebratory 150th anniversary year. Playwright, performer, and academic Dr. Sarah Waisvisz will be our guest during Shabbat services, and will present "The Jewish Future in a Multicultural Canada." Sarah is an active member of Congregation Or Haneshama, and ORH members are specially invited to join KBI's services this morning to hear Sarah's presentation.



Tot Shabbat Celebrating July Birthdays
NEW! 
Tots and their parents are invited for a Shabbat morning shul experience. Join us for songs, prayers, stories and snacks, and lots of play time in the beautiful KBI Family Lounge.
Speaker: Maurice Switzer
20th Century Genocide: Indigenous and Jewish Experiences

NEW!





Join Maurice Switzer, a citizen of the Mississaugas of Alderville First Nation and a member of the Sons of Jacob congregation of North Bay as he explores the topic of genocide in the 20th century. Switzer is able to speak to this topic in a unique way as a descendant of both Residential school survivors and Holocaust survivors, these two traumas are central to Switzer's personal history and experiences.




Sponsor: Library and Archives Canada, The Canada Israel Cultural Foundation




Library and Archives Canada, 395 Wellington St.,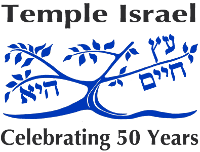 Temple Israel Congregation 
Chanting & Chocolate: Joyful singing from the heart



Join us for sacred Hebrew chanting with beautiful melodies and spiritual intention to open the heart and connect with the Divine. Chanting, the repetition of a sacred phrase, is a way of transforming words of sacred text into a joyful experience. Lorne Mallin, who has brought Chanting & Chocolate from Vancouver, is joined by Ottawa musical friends.




Hebrew knowledge is not required - chant sheets are provided. After the chanting, we'll enjoy tea and home-baked, triple-chocolate brownies.

$10 suggested donation. Proceeds help five Ugandan orphans go to school.


Contact Lorne Mallin at lorne.mallin@gmail.com or 604-222-3379
http://chantingandchocolate.com
For all agencies and community organizations wishing to suggest events and news, please do so by visiting our website's Community Calendar. ("Suggest an event" is at the top right.) We will do our best to make sure that your event also gets published in the Ottawa Jewish Bulletin and the twice-monthly Federation E-news. Our E-news is also shared on Facebook and Twitter and on our website here.
Please include date, name of event, start time, end time, location, event details, contact information and if you want, a link to either a web site or email address. We reserve the right to edit for space or suitability.
Info: Pauline at pcolwin@jewishottawa.com or 613-798-4696 x255
.
Please submit your events to our website community calendar by July 13 for the next E-News on July 18.

As per the once-per-month summer schedule, the following deadline is August 10 for the August 15 issue. 
To update your communication preferences, please make sure to use the link below labelled "Update Profile/Email Address." Only use the "SafeUnsubscribe" button to remove yourself from ALL Federation communications.