Exhibit - A Tribute to Canada 150
Tuesday, Until  December 12, 2017.
Daily, 10 am - 6 pm
30 Metcalfe St.
Aspects of Parshat Hashavua given by Rabbi Finkelstein is every evening between Mincha and Ma'ariv. Please check our website for service times as they vary from week to week.>
Thursdays beginning Oct 15
"Read Hebrew Now"
7-10 pm
Fridays 9:15 - 10:45 am
Join us every week in the Ganon preschool. Enjoy story time in both English and Hebrew, sing, play and more. Perfect for kids 4 and under. Open to all Jewish and Interfaith Families. Cost $5
Info
Ottawa Jewish Archives
Featured by the Ottawa Citizen in their series "The Capital Builders" - Harvey Glatt; the man who brought pop culture to Ottawa's cultural wasteland.
Do you have family photographs you're willing to share? If so contact the Ottawa Jewish Archives at archives@jewishottawa.com

Thank you to our Corporate Partners
Jewish Federation of Ottawa
News and Events
The 2018 Annual Campaign Kickoff features two fantastic events. Our keynote speaker is Hillel Neuer,
a Montreal-born lawyer, writer and activist, and executive director of UN Watch in Geneva, will be speaking to our community in the evening about his human rights work. Earlier in the day, beloved children's entertainers
Sharon and Bram will be performing a sing-a-long concert for the entire family.  
Chairs: Karen Palayew and Lorne Segal 
Applications for Program Funding are now open!
Jewish Federation of Ottawa invites agencies to submit applications towards program funding for years 2018/19 and 2019/20. Agencies seeking program funding must complete an application form for each program by September 30, 2017. Eligibility and important information about the application process can be found
here
.
Please contact Scott Goldstein, Director of Community Collaboration, at
sgoldstein@jewishottawa.com
or 613-798-4696 x200 for more information and assistance.  
Community Volunteers Needed
Your community agencies are in need of specific volunteers. For a full list of current needs please click here. Or, go online to register. For further information please contact Natalie at nabenhaim@jewishottawa.com

Temple Israel: TempleCares
Volunteers are needed for Temple's Israel's new program to visit, provide friendly support and companionship, from a Jewish perspective. Clients will be members of Temple and the wider Jewish community, who are in palliative care and at end-of-life. A series of 5 evenings of training will follow in September and October. If you are interested in volunteering there will be an Information Session August 29, 7 pm at Temple Israel. For more information, contact Pamela Cogan at pjac.1964@gmail.com 

Jewish Family Services
JFS are looking for volunteers to help with a variety of services for seniors, drivers to take people to appointments, drop of Kosher meals on wheels, companionship, friendly check-ins, among others. If you are interesting in helping out, please contact Ranit Braun at 613-722-2225 x411




Pride Shabbat Dinner  



Join the Jewish Federation of Ottawa, the Centre for
Israel and Jewish Affairs and
Kehillat Beth Israel for our community Shabbat
dinner in celebration of Pride.
This Shabbat dinner is an opportunity to bring
together Jewish and non Jewish LGBTQ+ community members and allies as we celebrate the
intersections within our Jewish and Pride communities.
The dinner will feature a special presentation of
Lawrence Arnovitch's ten-minute play, "the Book of
Daniel" and a talk-back with the playwright.
If you are interested in getting familiar with
Jewish traditions, meeting new people, and
celebrating the Ottawa Pride Festival while eating
great Jewish food - this is the place for you!
We invite you to join us for services at 6 pm with
dinner beginning at 7 pm
Please purchase your tickets by August 21, 2017 here.
Adult Tickets $18
Kids/Students/Underemployed $10
Contact Ariella Kimmel at akimmel@cija.ca
Kehillat Beth Israel, 1400 Coldrey Ave.

Launch of Exhibit: "Face to Face - Vis à Vis" by the Ottawa Jewish Archives
To mark Canada's 150th anniversary, a photography exhibition is being presented by the Ottawa Jewish Archives. The exhibition, Face to Face - Vis á Vis, will highlight the contributions made by notable Jewish Ottawans to Canada's public service and political landscape. Whether they were born in Ottawa or came to the city later in life, these individuals led storied lives and are part of the fabric of our community and our country. The exhibit will continue until May 31, 2018. Free of charge. Visit the archives here.
Soloway JCC, 21 Nadolny Sachs Pvt.
Contact Saara Mortensen at smortensen@jewishottawa.com or 613-798-4696 x260
March of the LIving Info Session



Speak to past-participants, learn more about registration and how you can participate in the upcoming trip!
For more information please click here, or contact Natalie at nabenhaim@jewishottawa.com.
EG Axe Throwing Tournament
Join us for lessons and an axe throwing tournament while enjoying a few drinks and snacks!
Cost $43 * Capacity: 24
Buy Tickets
Contact Ariel Aronson at aaronson@jewishottawa.com or 613-798-4696 x240
BATL Ottawa 2615 Lancaster Rd., Unit 29
Visit
https://batlgrounds.com
PJ Library End of Summer Pool Party


Crafts, stories, splashing, and fun in the sun! Cost: $5 per child or $10 per family. Tickets here
SJCC Outdoor Pool, 21 Nadolny Sachs Pvt.



PJ Library Parent Book Club




Join us on the 1st Thursday of ever other month for snacks, wine, and a rousing book discussion. Keep an eye out for the book of the month listed in the PJ Library e-newsletter.
Teen Lounge, SJCC, 21 Nadolny Sachs Pvt.

PJ Library and Ottawa Torah Centre

Rosh Hashanah

Celebration




Join PJ Library as we celebrate the New Year at OTC with stories, crafts, snacks, and other excitement!


111 Lamplighters Dr.



 
Ottawa Jewish Community Foundation
Agency Events
Camp B'nai Brith of Ottawa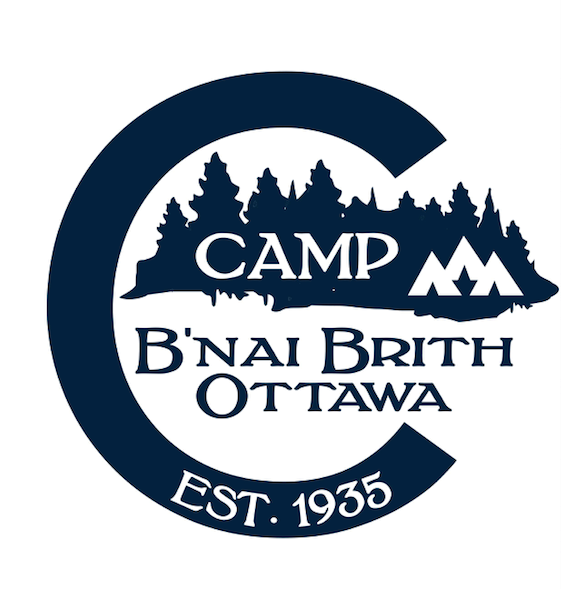 New Family Registration


As another unforgettable summer at Camp B'nai Brith of Ottawa winds down we are eager and excited to continue our planning for summer 2018. Camp B'nai Brith of Ottawa believes that all Jewish children should be given the opportunity to participate in the rewarding experience that Jewish overnight summer camping can provide. If you require financial assistance to send your child to our camp, full and partial financial assistance is available. Contact Associate Director Cindy Presser Benedek at 613-244-9210, cindy@cbbottawa.com or visit our website www.cbbottawa.com

CBB and OJCS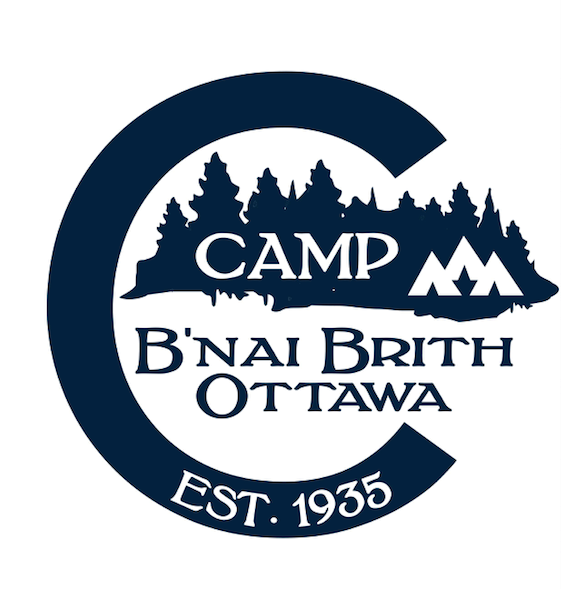 Parenting Seminars:
RESPs
and Technology 




RESPs - "What others won't tell you" with
David Lisbona, Investment advisor at RBC Dominion Securities Wealth Management and former tax attorney.
Technology, "Our Kids and the Future" with Dr. Lindsay Borovay, clinical psychologist with a Master's and Ph.D. in School Applied Child Psychology. See flyer here.
21 Nadolny Sachs Pvt.
RSVP to cbb.ojcs.seminar@gmail.com
Contact Cindy Presser Benedek 613-244-9210
Contact Jenn Greenberg at j.greenberg@theojcs.ca or 613-255-1312 
Soloway Jewish
Community Centre 
Graphic Designer / Web Coordinator, Maternity Leave Replacement
The Soloway Jewish Community Centre is looking for a Graphic Designer/Web Coordinator to fill a 12 month Maternity Leave Placement beginning October 16, 2017. Please apply by August 22.
For a full job description click here.



Customer Service Representative
The Soloway Jewish Community Centre is seeking a reliable, responsible and energetic individual with excellent customer service skills for a part time position at the Soloway JCC Front Desk.
Applicants who meet the qualifications will be contacted. Visit 
http://www.jccottawa.com/job-opportunity/
for more information.
Community Events
Congregation Beit Tikvah of Ottawa 
Aspects of Parshat Hashavua

Offered by Rabbi Finkelstein every evening between Mincha and
Ma'ariv. Please check our website for service times as they vary from week to week.
Rabbi Finkelstein's weekly Gemara Class
Rabbi Finkelstein will offer a weekly class in
Masechet Kiddushin 45 minutes before Ma'ariv.
Please check our website for service times as they

vary from week to week. 

Beit Midrash Program

This evening is open to those in the community who wish to engage in serious study of text.
Rabbi Eleazar Durden - Mishna Berura 7:30 - 8:15 pm
Rabbi Michael Fine - Hilchot Shabbat 8:15 - 9:00 pm  
Women's Beit Midrash at Beit Tikvah




Rivka Finkelstein will be giving a Tefillah Seminar
CBTO's Annual BBQ 


Our BBQ is a great way to meet old friends and greet new members while enjoying delicious food. Join us!
Congregation Machzikei Hadas

New Class By Rabbi Scher




By Popular Demand: "Why Do Bad Things Happen to Good People" A discussion of one of history's greatest questions...

Contact: office@cmhottawa.com
2310 Virginia Dr.



Shabbat Happy Hour




Talk by Rabbi Scher "Shabbat: The Letter and the Spirit of the Law"
Location: Backyard patio at the home of Rabbi and Shifra Scher. Summer drinks and appetizers will be served.
RSVP to office@cmhottawa.com  
Kehillat Beth
Israel Congregation
Rainbow PRIDE Tot Shabbat at KBI




In honour of Ottawa Pride Week, we are proud to

host a Tot Shabbat that is Pride-themed! We will

enjoy Shabbat prayers and songs, and read stories

that teach us about the importance of inclusion,

being yourself, and valuing the love in every kind
of family!



Malca Pass Library Book Discussion Group




"Alone in the Classroom" by Elizabeth Hay will be reviewed by Gerald Halpern; discussion will follow. Cost $5
Sponsor: Maureen Kaell
Contact Maureen at mkaell@rogers.com or 613- 224-8649



Musical Teddy Bear Shabbat!




Our Special Guests are Zeidy Joel and Bubby Toby - who will bring in the spirit of Shabbat with us with songs and stories. Tots and Teddy Bears are all invited to bring their parents to this beautiful family event.
5:30 kid-friendly dinner
6:00 tot-style service, stories and songs followed by dessert
This event is free and open to anyone! 
Unless otherwise noted, contact Deborah Zuker at
rabbizuker@kehillatbethisrael.com. Unless otherwise noted, events will take place at 1400 Coldrey Ave.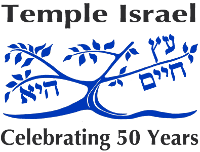 Temple Israel Congregation 
Chanting & Chocolate: Joyful singing from the heart
Join us for sacred Hebrew chanting with beautiful melodies and spiritual intention to open the heart and connect with the Divine. Chanting, the repetition of a sacred phrase, is a way of transforming words of sacred text into a joyful experience. Lorne Mallin, who has brought Chanting & Chocolate from Vancouver, is joined by Ottawa musical friends.
Hebrew knowledge is not required - chant sheets are provided. After the chanting, we'll enjoy tea and home-baked, triple-chocolate brownies.
$10 suggested donation. Proceeds help five Ugandan orphans go to school.
Contact Lorne Mallin at lorne.mallin@gmail.com or 604-222-3379
http://chantingandchocolate.com
For all agencies and community organizations wishing to suggest events and news, please do so by visiting our website's Community Calendar. ("Suggest an event" is at the top right.) We will do our best to make sure that your event also gets published in the Ottawa Jewish Bulletin and the twice-monthly Federation E-news. Our E-news is also shared on Facebook and Twitter and on our website here.
Please include date, name of event, start time, end time, location, event details, contact information and if you want, a link to either a web site or email address. We reserve the right to edit for space or suitability.
Info: Pauline at pcolwin@jewishottawa.com or 613-798-4696 x255
.
Please submit your events to our website community calendar by

August 31 for the  September 5 issue. Bi-monthly e-news will resume in September.
To update your communication preferences, please make sure to use the link below labelled "Update Profile/Email Address." Only use the "SafeUnsubscribe" button to remove yourself from ALL Federation communications.